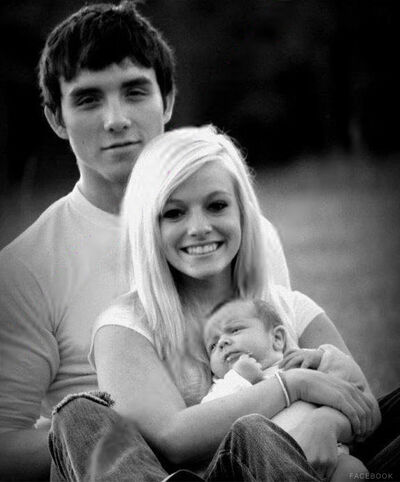 Mackenzie Douthit is a 16 year old cheerleader from
Miami, Oklahoma
, who planned to continue cheering and gymnastics in college. Her boyfriend's name is Josh McKee, who enjoys riding bulls. But after a bad car accident left McKee with an injury, he can now no longer compete in rodeos. On September 12, 2011, Douthit gave birth a baby boy, Gannon Dewayne McKee, who was born at 1:02 pm and weighed 9lbs 7oz and was 20 inches long via Cesarean section. Mackenzie is now engaged to boyfriend Josh and is currently in cosmetology school. Josh is still bull-riding, despite Mackenzie's efforts to get him to quit. On February 7, 2013, Douthit gave birth to the couple's second child, Jaxie Taylor McKee.
Ad blocker interference detected!
Wikia is a free-to-use site that makes money from advertising. We have a modified experience for viewers using ad blockers

Wikia is not accessible if you've made further modifications. Remove the custom ad blocker rule(s) and the page will load as expected.