Kianna Randall

Location:

Fort Worth, Texas

Relationships:

Zak Hegab (ex-boyfriend)

Family:

Kay'den Hegab (son; with Zak)

Status:

Living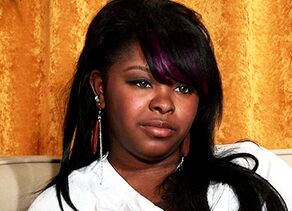 Kianna Randall (now Kianna Harrington) is a 17-year-old from Fort Worth, Texas who becomes pregnant by her then 15-year-old boyfriend Zak Hegab.
Both Zak and Kianna's biological fathers are not active in their lives and the two of them debate about putting the baby up for adoption, but later decide to keep it because they want to be part of their child's life.
On October 17, 2010, Kianna gives birth to a son named Kay'den Elijah Hegab via C-section. She and Zak later conceived a second child, but Kianna suffered a miscarriage.
In 2011, she and Zak were arrested for armed robbery in which Kianna was sentenced to 10 years probation while Zak was sent to juvenile detention.
In 2013, Kianna married a man named Eric Lee Harrington, who is serving a 25-year prison sentence for aggravated assault with a deadly weapon.