Katie Yeager

Location:

Rock Springs, Wyoming

Relationships:

Joey Maes (ex-boyfriend)
Tyler Thayn (boyfriend)

Family:

Molli Maes (daughter; with Joey)
Reagan (daughter; with Tyler)

Status:

Living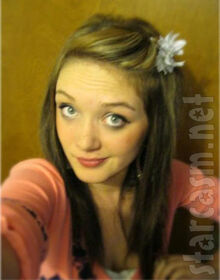 Katie Yeager is a teenage girl who becomes pregnant by her then live-in boyfriend, Joey Maes. She had big dreams of going to college in Denver and receiving her Master's Degree in Psychology.
The episode focuses on Katie and Joey's desire to have their own home & the financial struggles that entails.
On August 18, 2011, she gives birth to her first daughter, Molli J. Maes. Shortly after Molli's birth, the couple was able to move into their own place. Joey got a full-time job working at the coal mine while Katie took online classes at her local community college as a full-time student as they raise their daughter.
Katie and Joey got engaged after Molli was born, but they ended their relationship in 2013. As of 2017, she is dating Tyler Thayn and gave birth to her second daughter Reagan in March of 2017.