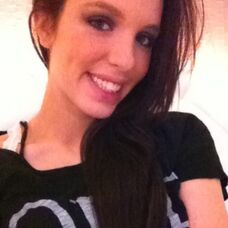 Jordan Ward is a 17-year-old girl from St. Louis, Missouri who becomes pregnant by her then-boyfriend Brian Finder.
She and her identical twin sister, Jessica, were adopted by her grandparents when they were nine years old. The twins left high school in order to pursue modeling careers & homeschooling, but stopped when Jordan became pregnant. Brian moves in with Jordan and her family to help her begin getting ready for their son,
However, there is conflict between Jessica & Brian because Jessica feels that Brian is taking her twin sister away from her while Brian feels that Jessica won't give him & Jordan space to be parents on their own which causes a debate about who will be in the delivery room when Jordan gives birth. In the end, Jordan chooses both of them to be in the delivery room.
On July 14, 2010, Jordan gives birth to her first child, son Noah James Finder. She & Brian would later get married. On November 5, 2011, she gave birth to her second child, daughter Arri Monroe Finder. In 2016, she and Brian separated.
In April of 2017, Jordan announced on her Instagram that she was pregnant with her third child by her partner, Manny Hinkson. On September 18, 2017, she gives birth to son Leo Gray.