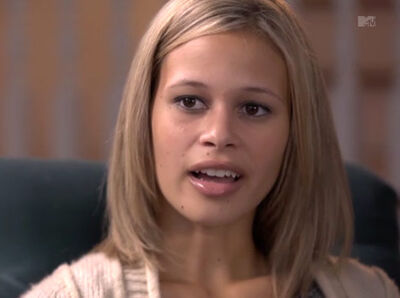 Jennifer Del Rio is a 16 year old from Riverview, Florida who was pregnant by her boyfriend Josh Smith. Del Rio is nervous after starting a new school, and she has a planned C-section since she is having twin boys.
Jennifer's parents and Josh do not get along. Her parents are not happy with her decision for the babies to have Josh's last name.
Josh proposes to Jennifer and she accepts. The twins, Joshua Devan and Noah Matthew, are born on October 11, 2010.
Jennifer's parents agree to let Josh into their home once the babies are situated there, but the young couple begin to argue.
At one point, Josh throws Jennifer out of his car and takes the boys with him. Her mother comes to pick her and the kids up and Josh is taken away by police.
Jennifer's parents tell her she is not to see Josh again and Jennifer is upset over the whole situation.
Although Jennifer's parents told her she is not allowed to see Josh again, she sees him, shown on the unseen moments special.
These days, Jennifer is married to Luis Guitierez and she gave birth to a third son Sebastian on April 25, 2014.
Ad blocker interference detected!
Wikia is a free-to-use site that makes money from advertising. We have a modified experience for viewers using ad blockers

Wikia is not accessible if you've made further modifications. Remove the custom ad blocker rule(s) and the page will load as expected.