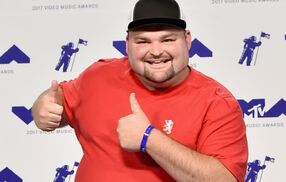 Gary Shirley is the ex-fiance of Amber Portwood, the father of Leah Shirley & Emilee Grace Shirley and the husband of Kristina Anderson.
During his relationship with Amber, they were engaged, but after various issues including Amber physically assaulting Gary, they split up.
Due to Amber's issues and eventual arrest & incarceration for drug possession, he was given full custody of Leah in December of 2011. Since Amber's release from prison, the couple have agreed to share 50-50 custody of their daughter.
Gary would later go on to marry another woman named Kristina Anderson. On April 30, 2015, he and Kristina welcomed their first child together, a daughter named Emilee Grace. Gary is also a stepfather to Karly, Kristina's daughter from a previous marriage.