Felicia Cooke

Location:

Lewisville, Texas

Relationships:

Alex Gutierrez (ex-boyfriend)
Jose Garza (boyfriend)

Family:

Reina (mother)
Genesis Gutierrez (daughter; with Alex)
Giselle Gutierrez (daughter; with Alex)

Status:

Living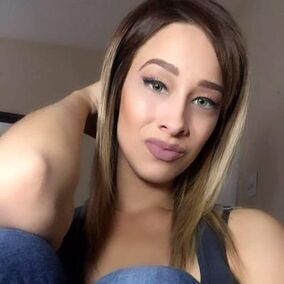 Felicia Annette Cooke is a 17-year-old girl from Lewisville, Texas who becomes pregnant by her boyfriend Alex Gutierrez.
Prior to the birth, the episode centered on the tension between Felicia's mother & Alex, and Alex's interest in hanging out with his friends instead of supporting Felicia.
On February 25, 2010, Felicia gave birth to their first daughter, Genesis Alexa Gutierrez.
Following the birth, the episode focuses on Felicia & Alex's relationship issues along with Felicia's ongoing desire to become the first person in her family to graduate high school.
On the "Where are They Now?" special, Felicia confesses her infidelity and that she & Alex are no longer together.
On May 14, 2014, she gave birth to their second daughter, Giselle Isabella Gutierrez; she and Alex were not together during Giselle's birth.
As of 2017, Felicia is dating a man named Jose Garza.