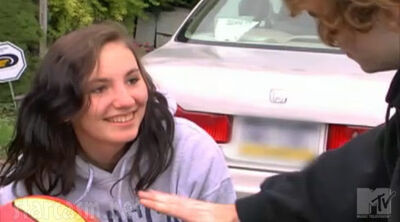 Alexandria "Alex" Sekella is an aspiring dancer with two jobs who considers adoption for her forthcoming daughter. The baby's father and her boyfriend, Matt, has shown himself to be undependable and does not work. He is absent at critical times and, when he does show up, is apparently high and/or hung over. Alex's mother makes it clear that the baby needs to be put up for adoption, or Alex and the baby will be on their own. A family friend is willing to adopt the baby, and Matt is in favor of adoption, but Alex isn't sure. Alex goes into labor, and Alex and a family friend need to literally chase Matt down to get him to attend the birth because he won't respond to her messages. Their daughter, Arabella Elizabeth, is born healthy. Alex decides to keep the baby and, as a result, has no where to go from the hospital. She rents a room in the house of a neighbor of the family that is still hopeful of adopting Arabella. In less than a month, Alex runs out of money and cannot pay the rent. This leads Alex's landlord to put Alex's belongings out on the curb, and Alex needs to leave in the middle of a party for the baby to recover them. Alex's mother then takes her and Arabella in. Alex and Matt eventually have a shouting match in the street and break up due to Matt's undependabilty. This is a 90 minute episode. She has reportedly been signed on for the 16 & Pregnant spin off, Teen Mom 3
Ad blocker interference detected!
Wikia is a free-to-use site that makes money from advertising. We have a modified experience for viewers using ad blockers

Wikia is not accessible if you've made further modifications. Remove the custom ad blocker rule(s) and the page will load as expected.